Founded in 2009 by Babette van der Kloet and Vandi Hill, Ricochet Research was born out of the need for rigorous market research development & implementation across Africa.
We help our clients to grow their brands and companies by providing relevant and true insights.
Our formula is simple: it is about team leanness and flexibility. We call on our select pool of professional partners based on the sector and technical requirements of each project.
We enjoy being at the heart of the work, hands on and your first point of contact.
We live, work and play in Africa. Let us bring our expertise to your next project.
For over 20 years, Babette has managed market research projects across the African continent for a mix of international & local clients. She is an expert in quantitative research, but has been involved in numerous qualitative projects as well. She enjoys being at the heart of the research every step of the way, from fieldwork to customer presentations.
babette@ricochetresearch.com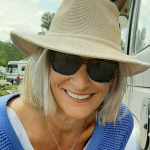 Vandi has been working in the marketing and market research field for over 30 years. From North America to Africa, she is an expert in client relations, creative problem solving and strategic thinking.
For the last 15 years she has made Africa her focus. Working with PwC and the likes to help clients better understand and compete within this market.
vandi@ricochetresearch.com
Hans has been managing projects across Sub Saharan Africa for over 20 years. He is passioned about customer satisfaction and deploying innovative technology solutions.
Besides the marketing research activities, Hans also supports companies with market entry and sales strategies for the African markets.
hans@ricochetresearch.com

Full Service
Project Design, Set-up & Planning
Fieldwork/Data collection – Traditional & Digital
Analysis, Reporting & Consultation
Field Work Support
Recruitment and Incentives
Moderation & Translation
Viewing facilities, video links
Need to understand your consumer or market somewhere in Africa? You are more than welcome to contact us and we will be in touch shortly