Founded in 2009 by Babette van der Kloet and Vandi Hill, Ricochet Research was born out of the need for rigorous market research development & implementation across Africa.
We help our clients to grow their brands and companies by providing relevant and true insights.
Our formula is simple: it is about team leanness and flexibility. We call on our select pool of professional partners based on the sector and technical requirements of each project.
We enjoy being at the heart of the work, hands on and your first point of contact.
We live, work and play in Africa. Let us bring our expertise to your next project.
For over 17 years, Babette has managed market research projects across the African continent for a mix of international & local clients. She is an expert in quantitative research, but has been involved in numerous qualitative projects as well. She enjoys being at the heart of the research every step of the way, from fieldwork to customer presentations.
babette@ricochetresearch.com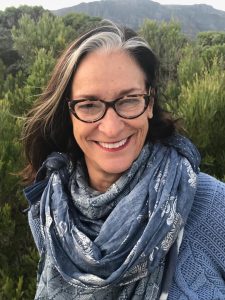 Vandi Hill
Vandi has been working in the marketing and market research field for over 30 years. From North America to Africa, she is an expert in client relations, creative problem solving and strategic thinking.
For the last 15 years she has made Africa her focus. Working with PwC and the likes to help clients better understand and compete within this market.
vandi@ricochetresearch.com
Official partner of Strategir for Sub-Saharan Africa
Ricochet is the official joint venture partner of Strategir in Sub-Saharan Africa.
Strategir is an international marketing research agency. Through Strategir we can offer our clients in Africa globally tested and successfully implemented research solutions.  
Strategir's strapline is 'Unlock Consumer Truth'. It is now accepted that our behaviour as human beings is not rational. Because of this, understanding the context for the consumer decision making process is important to help clients from insight to action. The way we consider setting or capturing the context is our area of expertise and point of difference.
We research one or several steps of the consumer decision making process. We unlock consumer truth in 3 fields of expertise:
Explore & Uncover: to improve consumer and category understanding and to identify and generate opportunities (Markets: Trend research / Insight Mapping, Consumers: Brand Health/Equity, U&A – Need States, Shoppers: Category Assessment)
Develop & Prioritise: identify, develop & prioritise mix elements for best solutions forward (Concept Tests, Product Tests, Sniff Tests, Sensory, Packaging Tests, Pricing, Communication)
Predict & activate: levers at launch or in-market to shape consumers decisions and activate sales (Market Potential, Sales Forecast, Competitive Benchmarking, Shopper Activations – store organization, shelf layout)
We have extensive knowledge and experience in running any of the above mentioned projects in a wide range of FMCG categories.
For more information about Strategir go to www.strategir.com
Full Service
Project Design, Set-up & Planning
Fieldwork/Data collection – Traditional & Digital
Analysis, Reporting & Consultation
Field Work Support
Recruitment and Incentives
Moderation & Translation
Viewing facilities, video links
Need to understand your consumer or market somewhere in Africa? You are more than welcome to contact us and we will be in touch shortly